PE, Sport and physical activity at Rossett Acre
18th May 2015 - Year 4 Tri-golf School games Finals
On Wednesday 13th May, our Year 4 tri-golf team attended the local area competition at Harrogate Golf club with Mrs Ellis and came 3rd, successfully making it to the area finals! On Monday 18th May, the team prepared again to represent the school, achieving many more points than their qualifier and coming 6th overall, out of over 60 schools!
This is the first time we have entered the competition and the activities have been really popular. We even hope to include some in our upcoming sports afternoon. Well done to Poppy, Hannah L, Eerika, Daniel J (TM), Ted, Emily E, Hannah A, Zack, Maisie and Will A (JHi). A special well done to Eerika who also received a school games sporting values wristband for determination!
12th May 2015
Coming up this term ...
Harrogate Schools sports partnership competitions for:
Y4/5/6 Orienteering
Y5/6 Kwik Cricket
Y5/6 Rounders
Y4 Tri-golf tournament
AND our EYFS, KS1 and KS2 sports days!
20th April 2015
We are thrilled to announce that Rossett Acre have been awarded the Bronze Youth Sport trust quality mark. This new accreditation has allowed us to carefully assess our provision and outcomes in physical education and school sport. It will also help us to identify the schools priorities for the future and we are aiming to achieve Silver in next school year!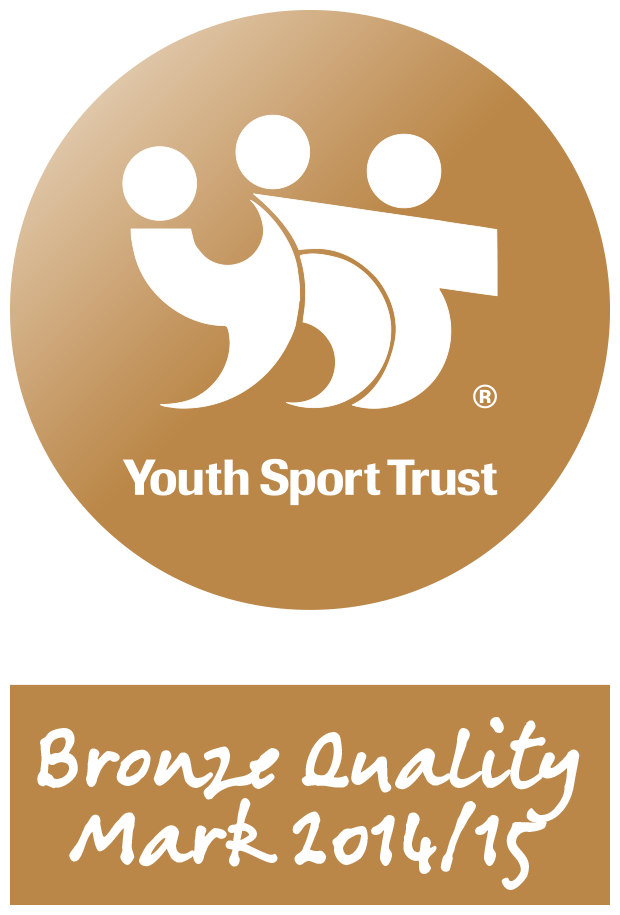 To find out more about our recent sporting successes in the academic year 2014-2015, please click to visit our Sports Events page.
The Sports Crew often report on the schools sporting successes, or other news, and this can be found here.
Monitoring of PE, sport and physical activity at Rossett Acre in the academic year 2014-2015:
In order to monitor children's engagement in PE and sport in school, a PE tracker has been set up to track participation in school sports (both clubs and competitive sporting events).
This has shown us that:
52% of KS2 children participated in ONE OR MORE extra-curricular sporting clubs or events during the Autumn term.
A number of children in years 5 and 6 were also invited, and attended, Gifted and Talented and Leadership academies on offer through the Harrogate Schools Sports partnership. Further information, including impact, will be detailed on the Spring term sports funding report document at the end of the term. The leadership academy targeted member of the school sports 'Crew' to prepare them to plan and lead intra-sporting events in school.
A survey of parent was undertaken at the end of the Autumn term 2014, with a total of 131 responses received, thank you to those parents who took the time to respond
Results we positive and parents spoke highly of their children's views of PE and sport in school.
Overall, 85% of the respondents said YES, their child enjoys PE.
85% said their child participates in sports outside of school.
74% of children have attended a school sports club (primarily in KS2).
46% of children have represented the school in a sporting event.
A number of comments and suggestions were made by parents which were gratefully received and have supported us in the development of our 2 year Sport funding spending plan which can be found here.